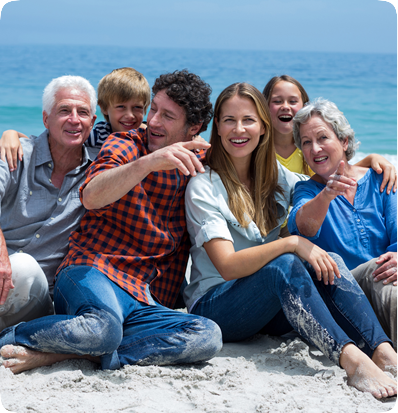 Get Great Results at Portland Chiropractic
Wouldn't it be fantastic to enjoy your favorite activities and sports, free from pain or discomfort? At Portland Chiropractic, we provide patients with fast, safe and effective chiropractic care that works. Chiropractic isn't a bandage or a quick fix but instead a form of natural healthcare that gets to the source of a problem so healing can take place. With many years of experience, Portland Chiropractors Dr. Derek McArthur, Dr. Grant Smith, and Dr. Chelsie Fechtner remain passionate about helping everyone who walks through our door.
Chiropractic for All Ages
From months-old infants to seniors well into their golden years, chiropractic care is ideal for people of all ages. At our friendly chiropractic practice, our day could start with Dr. McArthur adjusting a baby and end with him caring for a 90-year-old golfer. We also see athletes, children and pregnant women.